Paula Tablon – Co-Founder
Paula completed her Honours BA in Psychology at York University. Paula is currently working as the Research Coordinator for the Chair In Autism Spectrum Disorder (ASD) Treatment and Care Research. Outside of her work, Paula is interested in palliative and bereavement research. In 2015, Paula started volunteering with Hazel Burns Hospice as a Client Volunteer and most recently, a bereavement Support Group Co-facilitator. Paula completed her certification in Bereavement Education at OISE. Through these experiences, she intends to continue her work and passion for bereavement and pursue graduate training in Clinical Psychology.
---
Michael Modica – Co-Founder
Michael completed his Honours BAHSc in Athletic Therapy at Sheridan College. Michael has had the opportunity to work for the Toronto Argonauts, Ontario Deaf Hockey and many more. Through these positions Michael has developed a strong interest in concussion assessment, management and research and is now helping lead his team at Canadian Active Rehabilitation Centre to provide the most up to date and relevant assessment and treatment protocols for its patients. Outside of Athletic Therapy, he works as a Vision Therapist at Vaughan Family Vision Care working with patients with TBI and concussions. Michael is a nationwide advocate for physical activity, leadership, and youth mentorship. Through the help from ParticipACTION and Motivate Canada, Michael created, led and delivered physical literacy content at multiple provincial conferences.
---
Alessandro Perri – Director
Alessandro is in his third and final year at Osgoode Hall Law School and has completed his BSc in Psychology at York University. Upon completing law school, he will be returning Houser Henry & Syron LLP as an articling student, where he will continue to support midsized businesses and clients on corporate, estate and employment law matters. Alessandro also worked for the Government of Ontario and with in-house counsel for a significant construction company that is developing one of Canada's largest public transit projects. In addition, he has participated in Osgoode's Test Case Litigation Project, where he assisted legal aid lawyers in advocating for individuals barred from Canadian citizenship due to physical and mental disabilities. He is currently enrolled in Osgoode's Intellectual Property and Technology Intensive Program, where he is completing a full-time placement at The Society of Composers, Authors and Music Publishers of Canada( SOCAN) – a Canadian performance rights organization that represents the performing rights of songwriters, composers and music publishers. Alessandro was the vice-president of the Canadian-Italian Association at Osgoode and head vocal director in Osgoode's annual theatrical musical, Mock Trial. Lastly, he is a student member of the Ontario Bar Association and the Canadian-Italian Advocates of Ontario.
---
Rebecca Speare – Chief Recreation Officer
Rebecca completed her Honours BASc in Kinesiology and Fitness and Health Promotion at the University of Guelph-Humber. Rebecca is currently completing her Masters of Professional Kinesiology. Rebecca was working as an Exercise Therapist at Canadian Active Rehabilitation Centre, primarily involving patients who have suffered from motor vehicle accidents. Throughout her time there, she has realized her passion for both physical and mental health awareness. In order to improve her understanding of mental health, she completed her Mental Health First Aid Certificate in May 2018. To continue her studies, she is beginning her Masters of Professional Kinesiology program at the University of Toronto this August 2018. Rebecca will be focusing her field hours on bringing together both mental and physical well-being practices in order to provide more well-rounded healthcare.
---
Daniel Garnett – Chief Research Officer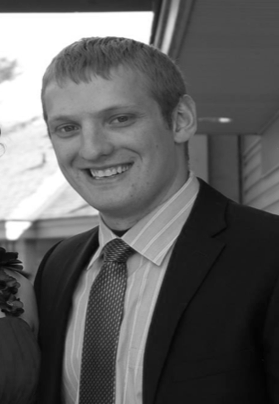 Daniel completed his Honours BASc in Justice Studies at the University of Guelph-Humber and his Graduate Certificate in Fraud Examination and Forensic Accounting as Seneca College. Daniel is currently working at TD Canada Trust as a Credit Analyst and a Credit Compliance Assistant. He has reviewed Real Estate Secured Lending applications to ensure applicants meet with TD lending policy and guidelines as well as ensuring compliance is met. Daniel enjoys all aspects of being outdoors from week-long camping and portaging trips to playing sports especially Ultimate Frisbee. He believes that being in an outdoor environment creates a place of comfort to allow people to open up more and try new things.